Home Remedies For Kidney Stones – Are you suffering from a Kidney stone? Want some good home remedies to solve the issue? One of the most common conditions these days is the kidney stone which is affecting millions globally. They are painful but acute in nature if taken good care. Looking for simple yet effective home remedies for kidney stones? We have it enlisted in this post for you.
Many issues have been associated with kidney stone like painful urination, vomiting, excessive sweating, dehydration and much more. It is best to consult a doctor first to see the severity. Medical science has many alternative medications made available but natural remedy has no comparison. Many times these issues have been eased out and solved using home remedies for kidney stones. They are popularly as well a have been used since ages giving effective results.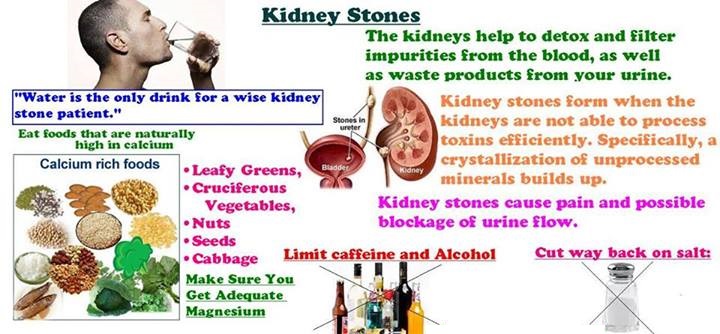 How Are Kidney Stones Actually Formed?
The part of the body being affected is the kidneys! They work as a filter for bloodstream to separate the waste. The byproduct is sent out of the body as urine. When this process is disturbed it causes mineral deposit which is caused by lack of water or dehydration. Many reasons result in kidney stone which can be due to a family history, genetics, medical disorder and much more! They all result in painful stone to be formed.
Top Home Remedies For Curing Kidney Stones
If you are suffering from kidney stones or frequently face this issue, then it is best to go for home made solution. They are effective in the long run. Sit back & relax as we bring you best home remedies for kidney stones for relief & cure.
Drink Loads of Water
The first and foremost thing every doctor to a person will advice is drink loads of water. Under this condition, the body tends to sweat a lot and dehydrate frequently. Thus, keep on drinking water or juices in order to keep the body hydrated in order to get the stones dissolved sooner. It is very necessary for you to avoid liquids like Soda, Energy drink & alcohol which are not good for the liver. These can severe the issue.
Lemon Juice & Olive Oil
Citric acid plays a vital role in solving the issue of gallbladder stones to kidneys stone. The acid helps in the breakdown of small stones which is very effective. This remedy is ideal for minor stone issues.
Mix 4 tablespoon lemon juice with olive oil. Swallow it followed with filtered water. Repeat it twice or thrice in a day for relief.
Apple Cider Vinegar
The alkalizing effect and the good dissolving power makes apple cider vinegar a good home remedy for kidney stones. Just add a little apple cider vinegar to warm water. Drink it daily thrice in a day. It can also be followed by lemon juice and olive oil which is recommended extra virgin for best effect. If you are using apple cider vinegar, it is best to go with tag organic which is made for safe consumption.
Juices for Kidney Stones
Juices make a great remedy for solving the issues. Along with being a great natural remedy, they work best for your skin and health. The following juices are considered good for kidney stone patients.
Pomegranate Juice
Watermelon Juice
It is recommended to drink freshly extracted the juice of these fruits in order to derive the best effects. Even the seeds are of great use, crush the seeds and make a paste. Have it daily.
Herbal Tea For solving Kidney Stones
If you are someone who loves drinking tea, then it is best to exchange the tea with a better version of it which is a herbal tea. Drink thrice in a day to get the relief. The following herbal teas are effective in solving the issues.
Nettle Leaf Tea
Horse Tail Tea
Organic Celery Seed Tea
Holy Basil or Tulsi
Tulsi is regarded tonic for kidneys which helps in solving problems & induce stone expulsion from the urinary tract. You can take the benefit in two three ways which are as follows:
Take crushed basil leaves juice with honey.
Make basil leave tea by mixing a good quantity of water. Add lemon juice and honey for more benefit.
Drink the juice of tulsi which should be organic.
Supplements To Prevent Kidney Stones
Supplements can also make a great home remedy for solving and passing a kidney stone. They following supplements should be taken twice to thrice in a day which depends upon the severity. Only 5000gm are recommended throughout the process for magnesium and Uva Ursi whereas horsetail should be taken 2gms.
Magnesium
Uva Ursi
Dandelion Root
Horsetail
Conclusion:
Kidney stones are painful and may undergo surgery in cases of severity! Home remedies for kidney stones are the quick solution for relieving pain. These can be followed daily as they not only solve the problem but also helps the body to increase the healing power, nutrient content in the body, improve stamina and metabolism etc.