Best Green Tea Product In India – Want to get the slim look? Are you fed up of that belly fat? Want to get a glowing skin? Health benefits can be doubled by drinking green tea every day! You can ditch coffee and tea for the healthiest drink on Earth. Confused over hundreds of good brands? Looking for best green tea product in India? A good brand speaks its own quality.
Green Tea has been favored by many for its good effects and luring results. Next time when you see an actress giggling about her beauty secret or fitness secret! She will surely mention this one magical drink i.e. Green Tea. The drink is available majorly manufactured by companies. Thus, one can easily find a box of good green tea in the nearest market or shop. We have enlisted you some best green tea product in India.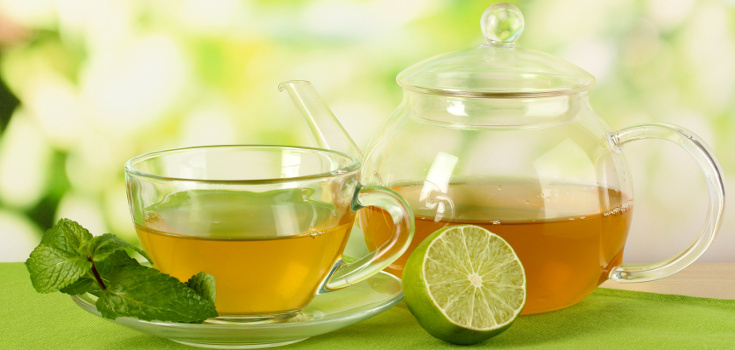 What Are The Benefits Of Drinking Green Tea On Regular Basis
Majorly used for medicinal use, Green tea originated as a native of China. The evolution of leaves took place from Camellia Sinensis. It happened due to the course of difference in temperature, conditions, and soil etc. Following are the benefits of drinking green tea on regular basis:
Rich In Antioxidants like flavonoids & catechins etc.
Fight free radicals.
Renews cells and repair old cells.
Increases metabolism rate in the body by 4%.
Polyphenol increases fat oxidization by 17%.
Good for abdominal fat reduction.
Repairs skin damage
Cures pimples, acnes, and blackheads,
Ideal for Wrinkles and puffiness around eyes.
It helps tone skin complexion.
Lowers cardiovascular diseases by 31%.
Prevents Blood Clotting.
Controls blood pressure
It helps Become stress-free.
Balances Mood swings and make memory sharper.
It has Anti-Bacterial, Anti-Infection & Anti-Viral Properties.
It is good for teeth.

Top Selling Brands Of Green Tea In India 2021 
Nowadays, companies have launched their line of green tea! Many have introduced with additional benefits like ginger and lemon. It would have been good if we could find green tea leaves but they ain't available everywhere. Thus, we bring brands which offer best green tea product in India. You have loved them and adored their good quality. So, here we go!
Tata Tea Acti Green
Tata Tea is the largest manufacturer in India. It stands world's second largest tea manufacturer in the world. The Leaves are refreshing and good amount is made available. Acti green offers a wide range of green tea mild blends. The prices are affordable with Rs 20 for 5gms & Rs 40 for 50gms. They are as follows:
Regular Green Tea
Tulsi-Nimbu (Tulsi-Lemon)
Elaichi (Cardamom)
Organic India
Organic Green Tea is the best way to get the highest results. Organic India is widely known for its all natural and organic products. They are available in the infused form of tulsi with another hero ingredient. Loose green tea is available At Organic India. It can be used for face masks also. The variants are as follows:
Organic India Tulsi Green Tea Jasmine
Organic India Tulsi Green Tea Lemon Ginger
Organic India Tulsi Green Tea Pomegranate
Organic India Tulsi Green Tea Earl Grey
Organic India Tulsi Green Tea
 Lipton Tea
Lipton Green Tea is all about good aroma and wide range. The ingredients are refreshing and cherishing. One can surely have a good time drinking its infused drinks. The variants are as follows:
Lipton ANtural Green Tea Bags
Lipton Dragon Fruit Melon Green Tea
Lipton Tea & Honey Blackberry Pomegranate Iced Green Tea
Lipton Decaffeinated Honey lemon Green Tea
Lipton Lemon Ginseng Green Tea
Pure Green Tea Bags
Much more
Taj Mahal Tea
One of the royal tea brands of India, Taj Mahal has been a favorite of many. One must have seen its famous ads which show great musicians of our country. The brand has three variant which is refreshing. They are as follows:
Taj Mahal Lemon Honey
Taj Mahal Darjeeling
Taj Mahal Earl Grey
Tetley Tea
Original has the best benefits with Tetley Brand! Infused tea is yet to come and the pure original is the essence of drinking Tetley Green tea. They come in two variants which are as follows:
Tetley Green Tea
Tetley Decaffeinated Green Tea
Conclusion
Green Tea is a good way to refresh mind and body. Green should never be consumed empty stomach as they are hot drinks. Thus, consume after having something in the breakfast. Being a tea, never confuse it with tea! They are meant to be mixed up with water. Do NOT mix milk with it or else it will lose its good power.