Best Fairness Tips for Oily Skin – Do you have a greasy skin? Want to look a shade lighter but your skin type does not allow you?  Oily skin is a problematic type with active oil glands which makes the skin greasy and fades way the true brightness of the skin. Even though this type is far from wrinkles, it is worst if you have dark complexion making you look dull and pale many times. You can tackle them successfully with these best fairness tips for oily skin which is good for you. It will help you get a radiant and brighter complexion.
Our skin when sheds daily and the dead skin cells with dust and dirt stick easily making fairness a touch task to maintain for long hours. Especially in the summers when sweating is very common, the face becomes more lifeless and are prone to issues like pimples, acne and much more. We present you best fairness tips for oily skin which will help you get that brightness on your face for longer hours without the fear of dullness.
Why Does The Oily Skin Get Dull Sooner?
A lighter skin tone which is even is something that we all desire and want to have! The oily skin tends to get dull more often if compared to any other type. Even if you are fair, the face gets dull and run our of glow after some time. Do you ever wonder why?
The excessive secretion of oil from the sebum leads to a greasy surface. It is sticky and attracts a lot of dirt and dust particles which on the other hand it accumulated along with the dead cells. The layer on layer formations leads the glow of the skin from coming out in the limelight. It acts as a barrier for fairness even if you apply creams, especially for this purpose. This is the main reason why our skin appears to be darker than what it originally is.
Top Tips For Fairness Oily Skin Type
Owning an oily skin type is not an easy task when you have to take care more. The face has T-zones which have enlarged pores, pimples, acnes and breakouts being a constant guest, fairness is a challenge for many. We bring you best fairness tips for oily skin for a brighter and lighter skin tone which is even and radiant.
Have A Blotting Paper
No problem if you oil a lot! Have blotting paper along with you every time you go out to have a blast. It is easily available in the market. The paper is helpful in absorbing the extra from the skin and sways away from the grease. It is very helpful to you in the long run which is our first best fairness tip for oily skin.
Never rub the blotting paper on the face.
Dab the paper gently to let absorb the oil.
It is a good way of fixing the spoilt makeup and sweat.
Wash With Cold Water
Cleansing is a good act and we are not talking about the use of any kind of cleanser but a simple splash of water for a cleaner and fairer glowing skin. The cold water helps the enlarge pores to shrink and refresh the tired eyes as well.
Wash your face 6 to 7 times in a day.
Use of a cleanser should be at least twice in a day to maximum thrice in a day.
Use cold water for this purpose.
Avoid hot water.
You can adopt organic or home-made cleanser like chickpea powder, turmeric, and milk in place of your face wash.
Keep Yourself Hydrated
Oily skin also needs hydration, especially in winters. If you want to own a fairer skin then make sure you keep up with the moistening part to have the best result. When your skin glows from inside, it shows outside!
Drink loads of water which should be 8 glasses in a day.
Have lemon honey juice on an empty stomach daily.
Drink natural juices regularly.
Exfoliate Frequently
Scrub here and a scrub there would not let those dust and dirt make a way to break out! Even the oily skin needs to exfoliate more often for smoother and controlling oil on the face. It will make your skin brighter and glow.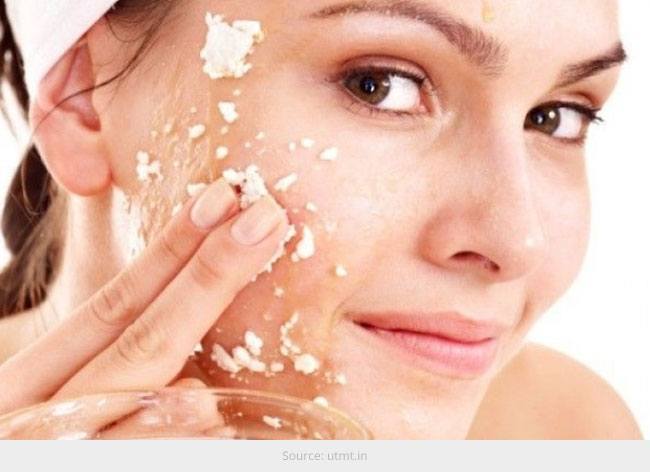 Do not use the abrasive style of massage especially if you have sensitive skin.
Use a gel based or aqua based scrubber.
Do not chose oil-based exfoliate.
Exfoliate at least twice in a week followed by a mask.
Get in Touch With Astringent or Toner
Using an astringent or toner is a good way to handle those oily glands! They help shrink the pores, control acnes, pimples, and breakouts and even tone the complexion. A toner is a better option if you want to use it on daily basis.
Astringent should be used once in a week.
Toner can be applied regularly after cleansing or exfoliating especially before makeup.
If you are frequent with outings in the dust and dirt, then you can apply astringent also.
Astringent is not meant for the young skin.
If you have sensitive skin and fear side effect, then use lemon which is a natural astringent.